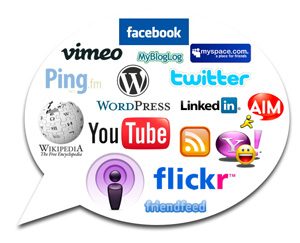 July 10, 2012
Groupon, Living Social, Rue La La, Oh My!
Some of the most commonly used promotions are Groupon, Living Social, Rue La La, and Bloomspot; each of which cater to a different market, clientele, and demographic.
The most popular of these marketing campaigns is Groupon. This site delivers daily deals to over 45 countries. They specifically market to the technically savvy individual of the new generation mainly through social media including Facebook, Twitter, and other channels. A recently de-flagged property in Texas ran a Groupon in July to bring awareness to its new independent status. Prior to the promotion, this hotel was averaging call volume of 44 calls per day. The first day of the promotion their call volume spiked to 567 calls and at their peak we received 890 calls. Not only did the call volume increase but our overall conversion and contribution increased to .
Living Social is another popular marketing site. They have 34 million subscribers in the United States and 603 deals that they promote daily worldwide. Specifically they have contributed to the hospitality industry 497,000 room nights in 2010. A luxury boutique hotel in Chicago was about to enter their off-peak season in November so they decided to run a Living Social promotion for all of their room categories. Prior to the promotion they were receiving an average of 36 calls per day. The first day the promotion blasted call volume increased to 123 calls and capped at 250 calls.
Rue La La and Bloomspot are less popular as the for a variety of reasons. Rue La La is an invitation-only promotional site. A person can only join if they have been invited by a current member; which substantially limits the number of subscribers. Whereas Bloomspot, caters to individuals based upon their economic status and educational level. Their members gross $100,000 annually and 75% of their members have obtained Bachelor's degrees. They have 1.7 million subscribers in 10 major U.S. cities. Typically their clientele will purchase a discount voucher for a service or hotel stay but will also indulge in additional services such as spas, restaurants, casinos, etc. providing ancillary revenues.
Each of these promotions has their benefits and challenges depending on the rating of the particular hotel and region. As a call center we welcome and encourage our hotel partners to participate in such promotions as they have proven to be a significant marketing technique and revenue generator that reaches a vast audience.